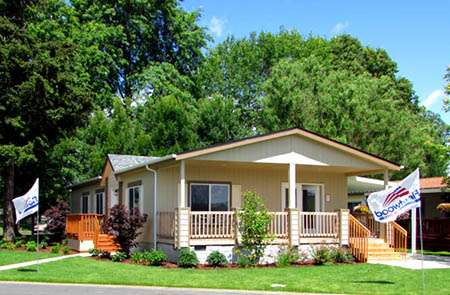 Your Fast & Easy Financing Partner For Mobile Home Loans & Financing
Just a few moments of your time could save you thousands of dollars in mobile home financing charges on your mortgage. We make it fast & easy to get a mobile home loan with many types of programs from nationally recognized lenders.
---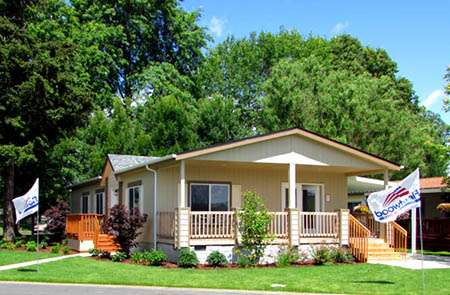 We offer a variety of options to fit your individual needs. We have helped thousands of satisfied clients save thousands on their mobile home loan rates and financing charges. To begin finding manufactured home loan programs and options for you, please give us a call at (800) 238-9202 or fill out our online application.

Our Loan Programs:
Financial Services Unlimited offers an extensive menu of mobile home loan products to meet your home financing needs! Below are a few of the more popular loan products:


Purchasing a home is a very exciting time, and being well prepared will help you make better decisions. With purchase money programs up to 90% LTV for Pre-Owned Homes and up to 95% for Brand New Homes, why rent when you can own! Take this opportunity to learn more about home buying and the mobile home loan process. Learn more about the Purchasing Process

Refinancing your mobile home loan can reduce your monthly payments. You can combine loans, convert a variable rate loan to a fixed rate loan with stable monthly payments and even shorten the length of your loan and save thousands in interest charges.  Learn more about the Refinancing Process

Debt Consolidation Loans are very popular right now. They can be used to pay off those high interest credit cards, home improvements like remodeling a kitchen or bathroom, or anything you need extra cash for. Home must be "in-park" multi-section home, no older than 20 model years in age. Maximum consolidation is $25,000. Learn more about the Debt Consolidation Process
Mobile Home Loan Information Guide & FAQ
Do you have questions about manufactured home loans?  We want to make it easy and we provide a list of questions that our customers ask daily. We have created the Mobile Home Purchase Guide to give you a look at the benefits and process of financing.
Please also take a moment to review some of the Frequently Asked Questions homeowners have about manufactured and mobile home loans before filling out an application.  Don't see what your looking for? Give us a call at (800) 238-9202
Request More Information

Our professional, friendly and informed loan specialists are ready to discuss your financing options.  
Give us a call at (800) 238-9202 or complete the short request form below and we'll be in touch with you right away
.

Financial Services Unlimited, Inc. is an Equal Housing Lender. NMLS #3242

Mobile Home Loan Request: 

Find current rates on mobile home financing programs by completing the form below. If you have experienced bankruptcy, foreclosure, repossession, charge-off or judgments within the last 5 years, or if your credit score is below 650, please visit our 
credit repair
 section before applying. Call
(800) 238-9202
for more info.


We Offer Mobile Home Insurance From Top Providers
Learn More About Mobile Home Insurance & Get A Free Quote. We make it easy to get a quote and sign up for a new policy.
"I was a little hesitant at first going on-line, but your company performed flawlessly. Thanks for all of your staff's professionalism provided with my "in-park" mfg. home loan."

"You're the Bomb! Brenda, you did a fantastic job on my manufactured home refinance. We appreciate all of your hard work."

"Many thanks for helping us with securing our "in-park" mobile home loan and insurance. Your company was very professional and closed our loan very quickly."

"Many thanks for helping us with our "in-park" mobile home loan and insurance. Your company was very, professional, did exactly what you promised and closed our loan quickly."

"Not only were we up the creek without a paddle, we had a hole in our canoe! Thanks so much Bruce! Without you, we'd have been sunk."
"Your company was very attentive to our situation. I would recommend your services to anyone wanting to purchase a mobile or mfg. home."