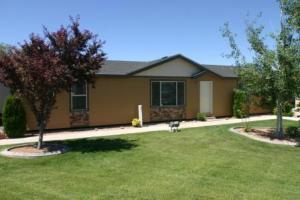 Credit Monitoring & Repair
Your credit report matters in a number of ways:
- Credit reports may affect your mortgage rates, credit card approvals, apartment requests, or even your job application.
- Reviewing credit reports helps you catch signs of identity theft early.
We have provided some helpful links on obtaining your credit report and repairing credit through a BBB A+ reviewed company.
---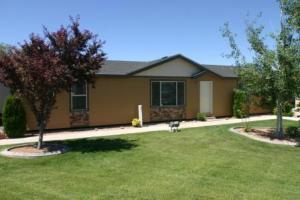 Credit Monitoring & Repair Guidelines:
Below are a few common approaches to obtaining your credit report, fixing errors and credit counseling.
- Visit Annual Credit Report.com to get a free credit report. You are entitled to receive one free credit report every 12 months from each of the nationwide consumer credit reporting companies – Equifax, Experian and TransUnion.
- Visit the Federal Trade Commission website for a free and easy template to dispute inaccurate fillings on your report
- You may look into a reputable credit counseling company.  Below is a credit repair company reviewed by the Better Business Bureau and receives and A rating Lexington Law – Credit Report Repair
Request More Information

Our professional, friendly and informed loan specialists are ready to discuss your financing options.  
Give us a call at (800) 238-9202 or complete the short request form below and we'll be in touch with you right away
.

Financial Services Unlimited, Inc. is an Equal Housing Lender. NMLS #3242

Mobile Home Loan Request: 

Find current rates on mobile home financing programs by completing the form below. If you have experienced bankruptcy, foreclosure, repossession, charge-off or judgments within the last 5 years, or if your credit score is below 650, please visit our 
credit repair
 section before applying. Call
(800) 238-9202
for more info.


We Offer Mobile Home Insurance From Top Providers
Learn More About Mobile Home Insurance & Get A Free Quote. We make it easy to get a quote and sign up for a new policy.
"Many thanks for helping us with securing our "in-park" mobile home loan and insurance. Your company was very professional and closed our loan very quickly."

"I was a little hesitant at first going on-line, but your company performed flawlessly. Thanks for all of your staff's professionalism provided with my "in-park" mfg. home loan."

"You're the Bomb! Brenda, you did a fantastic job on my manufactured home refinance. We appreciate all of your hard work."

"Many thanks for helping us with our "in-park" mobile home loan and insurance. Your company was very, professional, did exactly what you promised and closed our loan quickly."

"Not only were we up the creek without a paddle, we had a hole in our canoe! Thanks so much Bruce! Without you, we'd have been sunk."
"Your company was very attentive to our situation. I would recommend your services to anyone wanting to purchase a mobile or mfg. home."