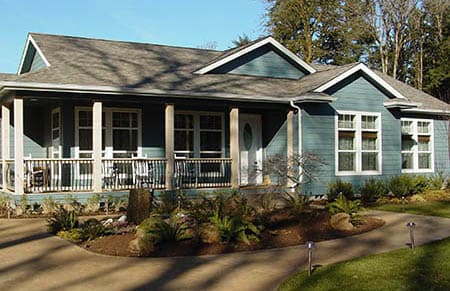 About Us
Thank you for visiting one of America's top financing choices for manufactured and mobile home loans for "in-park," leased and rented land. We make it quick and easy to get a mobile home loan with all types of options and nationally recognized lenders that will create the right loan program for you and your particular situation. 
---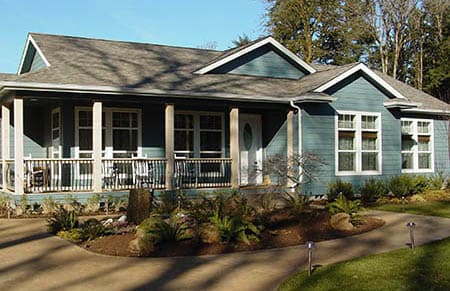 Financial Services Unlimited, Inc. is dedicated to saving you money on your home mortgage. Whether its home financing, insurance or selling your home, we can help you with making the right loan decision. Since 1998 we have assisted thousands of satisfied clients through-out the U.S. to achieve the "American Dream" of Homeownership. Whether you are looking to refinance your home or buying your "Dream Home", we have the right mobile or manufactured home loan loan program for you. We offer free, no cost or obligation pre-qualification to assist you with your home refinance or home purchase. Our professional, knowledgeable and friendly Loan Specialists are ready to explain the many finance options available to you. So, don't delay, contact us today by calling toll free or by applying online. We look forward to saving you money! 
What We Do:
Our company connects people with reliable financial institutions for the purpose of purchasing and refinancing manufactured homes. We operate out of Beaverton, Oregon but use the internet to reach and help thousands of customers all over the country. We make finding reliable financing for manufactured homes faster and easier by leveraging our relationships with banks, credit unions and lenders.

If we can't help you, we will find someone who can. FSU receives calls from all over the United States. While we may not be able to get you financed in some states, we will leverage our contacts and find someone who can help you. We've made it easy to get help with our short application. Fill out the form and we'll do our part by finding a financial institution that can review your situation.
Our History:
1998, after many years of working for national lenders and banks as a senior manager, our founder noticed the manufactured housing industry was significantly undeserved when it came to manufactured and mobile home loans.  His goal was to make financing available for purchases and refinances of mobiles homes simple.  The first thing he did was send out hundreds of thousands of brochures to thousands of mobile home parks throughout the North West, California and Texas.  The call was the same, "do you offer mobile home loans for folks in a park or on private land?" The answer is yes!  And the birth of a company dedicated to manufactured home customers was born.
Our Mission:
Provide loans for manufactured and mobile homes "in park" and on private land if Oregon, Washington, California and Texas.
Our Values:
Honesty: We are honest and upfront with you each step of the way. We encourage you to ask questions and we happily explain the process.




Quality: With over two decades of experience, we can get your loan completed in a timely manner without sacrificing quality.




Customer Service: A live loan specialist will always be standing by to assist you. We have no automated telephone menu buttons to frustrate you.




Confidence: We have served thousands of satisfied customers from across the nation since 1998.
Request More Information

Our professional, friendly and informed loan specialists are ready to discuss your financing options.  
Give us a call at (800) 238-9202 or complete the short request form below and we'll be in touch with you right away
.

Financial Services Unlimited, Inc. is an Equal Housing Lender. NMLS #3242

Mobile Home Loan Request: 

Find current rates on mobile home financing programs by completing the form below. If you have experienced bankruptcy, foreclosure, repossession, charge-off or judgments within the last 5 years, or if your credit score is below 650, please visit our 
credit repair
 section before applying. Call
(800) 238-9202
for more info.


We Offer Mobile Home Insurance From Top Providers
Learn More About Mobile Home Insurance & Get A Free Quote. We make it easy to get a quote and sign up for a new policy.
"Not only were we up the creek without a paddle, we had a hole in our canoe! Thanks so much Bruce! Without you, we'd have been sunk."
"I was a little hesitant at first going on-line, but your company performed flawlessly. Thanks for all of your staff's professionalism provided with my "in-park" mfg. home loan."

"You're the Bomb! Brenda, you did a fantastic job on my manufactured home refinance. We appreciate all of your hard work."

"Many thanks for helping us with securing our "in-park" mobile home loan and insurance. Your company was very professional and closed our loan very quickly."

"Many thanks for helping us with our "in-park" mobile home loan and insurance. Your company was very, professional, did exactly what you promised and closed our loan quickly."

"Your company was very attentive to our situation. I would recommend your services to anyone wanting to purchase a mobile or mfg. home."