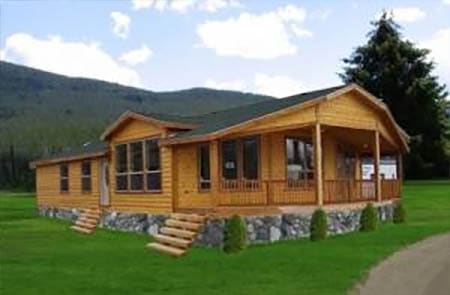 Mobile Home Loan Products & Programs
Learn more about the types of loan products & programs that are offered for manufactured and mobile homes. It's a good idea to have the information listed below ready when you contact us. Each applicant is unique, and having this information available helps us provide you with fast and easy service tailored to your specific needs.
---
Information We Need From You:
Is your home on Land or in a Community?
What is the Year and Manufacturer and the Size of the home
Which Program(s) are you interested in (purchase, refinance, cash-out, debt consolidation or home improvement)
A brief understanding of your credit history or FICO score (if available)


If you need financing for your manufactured or mobile home you've come to the right place. We are your locally owned loan source for mobile or manufactured home mortgages. Our Fast and Easy loan process designed to save you time and money. No login required!


We offer home loans for: 
New Home Purchases, Refinance, Debt-Consolidation, Cash-Out, and Home Improvements
Our loans are straight forward:
Free no cost or obligation loan pre-qualification, No application fees, Fast and easy loan processing, fixed rates, No pre-payment penalty, Terms up to 25 years for Brand New Homes over $75,000 amount to finance, 20 years for Pre-owned Homes, Automatic payment programs.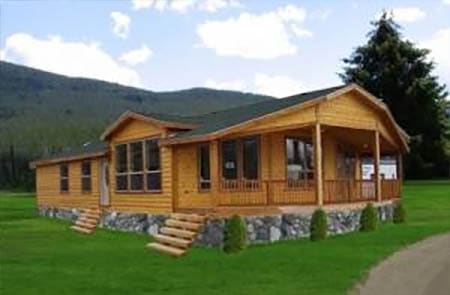 Our Products:
In-Park or Leased Land, Private Land Not Owned by the Borrower or Home-Only 
Non-conforming, Lender Portfolio, Personal Property Loans


Our Loan Programs:
Financial Services Unlimited offers an extensive menu of mobile home loan products to meet your home financing needs! Below are a few of the more popular loan products:



Purchasing a home is a very exciting time, and being well prepared will help you make better decisions. With purchase money programs up to 90% LTV for Pre-Owned Homes and up to 95% for Brand New Homes, why rent when you can own! Take this opportunity to learn more about home buying and the mobile home loan process.
Learn more about the Purchasing Process

Refinancing your mobile home loan can lower your monthly payments. You can combine loans, convert a variable rate loan to a fixed rate loan with stable monthly payments and even shorten the length of your loan and save thousands in interest charges. 
Learn more about the Refinancing Process

Debt Consolidation Loans are very popular right now. They can be used to pay off those high interest credit cards, home improvements like remodeling a kitchen or bathroom, or anything you need extra cash for. Home must be "in-park" multi-section home, no older than 20 model years in age. Maximum consolidation is $25,000.00
Learn more about the Debt Consolidation Process
Pre-qualification fees: No Upfront Application or Credit Bureau Fees to obtain pre-qualification.


Rate Products: We offer Fixed, Variable and Step Rates. Some restrictions may apply based on your location.


Interest Rates: Rates range from 7.4% to 12% depending on your overall credit quality, the age of the home, your collateral type, loan amount, loan-to-value and type of interest rate program selected. Your rate will be determined and outlined on your Pre-Qualification letter.


Loan Terms: Home Only: Up to 25 years for new over $75,000 amount to finance, based on the age of the home, loan amount and program type.


Down Payments: Home only Purchase: 5% based on excellent credit for Brand New Homes Only. 10%-20% down based on good to average credit history.


Occupancy: Owner occupied only - No rental, Investment, Buy-for Family/Friends or Co-signer programs.
Second or Vacation Homes in resort/recreational locations are available with 20% down and mid credit score of 700. 


Minimum Loan Size:

Home Only: $25,000 (Single-Wide, Double-Wide and Triple-Wide)

Single-Wide: 1977 or newer

Double-Wide and Triple-Wide: 1977 or newer POST-HUD (exceptions available in CA)


No Prepayment Penalties: Pay-off your loan early, make additional payments or refinance without a penalty.


Bank Repossessions/HUD Foreclosures: We do not offer financing for repossessions or foreclosed properties.
Request More Information

Our professional, friendly and informed loan specialists are ready to discuss your financing options.  
Give us a call at (800) 238-9202 or complete the short request form below and we'll be in touch with you right away
.

Financial Services Unlimited, Inc. is an Equal Housing Lender. NMLS #3242

Mobile Home Loan Request: 

Find current rates on mobile home financing programs by completing the form below. If you have experienced bankruptcy, foreclosure, repossession, charge-off or judgments within the last 5 years, or if your credit score is below 650, please visit our 
credit repair
 section before applying. Call
(800) 238-9202
for more info.


We Offer Mobile Home Insurance From Top Providers
Learn More About Mobile Home Insurance & Get A Free Quote. We make it easy to get a quote and sign up for a new policy.
"Many thanks for helping us with securing our "in-park" mobile home loan and insurance. Your company was very professional and closed our loan very quickly."

"I was a little hesitant at first going on-line, but your company performed flawlessly. Thanks for all of your staff's professionalism provided with my "in-park" mfg. home loan."

"You're the Bomb! Brenda, you did a fantastic job on my manufactured home refinance. We appreciate all of your hard work."

"Many thanks for helping us with our "in-park" mobile home loan and insurance. Your company was very, professional, did exactly what you promised and closed our loan quickly."

"Not only were we up the creek without a paddle, we had a hole in our canoe! Thanks so much Bruce! Without you, we'd have been sunk."
"Your company was very attentive to our situation. I would recommend your services to anyone wanting to purchase a mobile or mfg. home."