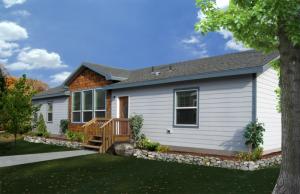 Mobile Home Purchase Guide
If you're looking to purchase a home in a park or even on private land, Financial Services Unlimited is standing by to assist you.  We offer low fixed rates and variable rates for mobile and manufactured home loans, making the dream of home ownership a reality. We have helped thousands of people finance their mobile homes. Your dream home is waiting! Take a look at the benefits and process of financing below or apply online to get started.
---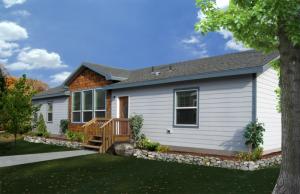 Benefits Of Financing:
- Achieving the American Dream of Home Ownership while maintaining your budget.
- Attractive terms that can spread your payments over time.
- No pre payment penalties for early loan pay-off.
- Up to 90% financing available for Pre-owned homes and up to 95% for brand new homes over $75,000 to finance.

- Mortgage interest may be tax deductible (consult your tax adviser for details)
Learn More About New Purchases, Refinancing, or Debt Consolidation
Determine Your Budget 
We finance up to 90% or 95% of the home, which means you need to have at least 10% down for pre-owned homes and 5% for new homes.  Find a home using your local retailer, real estate agents, web services or other listing programs. Your down payment will be determined by your credit score, the age of the home, the number of home sections and your debt to income ratio. MHVillage is a good place to start searching for manufactured homes.
If Purchasing, Pick A Home
Manufactured home financing is based on the home you select and space rent where it will be located. Keep a home and price in mind to obtain prequalification.
Understand Your Credit History
Be Wise About Credit
Don't open new credit lines, purchase large items or max out your credit cards before applying for a loan.  This will negatively impact your debt to income ratio and prevent you from obtaining favorable loan terms or credit.
Let Us Work For You
It usually takes 24-36 business hours to obtain a credit decision.  We will analyze your credit decisions from various lenders to meet your special needs.
Maintain Employment
Changes in your job may result in unfavorable credit decision.  Don't apply for new credit cards or anything that may affect your income/employment during or before the application process
Ask Questions
Feel free to contact us at anytime to get answers to any questions you may have. You can also browse through some of the Frequently Asked Questions people typically have about manufactured and mobile home loans before filling out an application. We pride ourselves in our ability to maintain the highest marks in customer satisfaction and our A+ rating with the Better Business Bureau means quality and assurance every step of the way.  If you have questions please don't hesitate to ask.

The Loan Process:

Step 1: Decide On A Home and Location for your Home. 
Step 2: Apply For A Loan
Step 3: Obtain A No Cost Or Obligation Pre-approval From FSU.
Step 4: Select The Program That Best Fits You
Step 5: Forward Your Loan Conditions To Obtain Loan Documents

- Income Documents
- 2 Months of Bank Statements
- Signed Purchase Agreement With Deposit
- Id (Drivers Lic. & Soc. Security Card)

Step 6: Sign Your Loan Documents
Step 7: Loan Proceeds Are Distributed To Seller And/or Escrow
Watch "Today's Manufactured Home" Video
There's nothing quite like reaching your dream of home ownership. Knowing you're building equity and living the American Dream in your own home makes everything seem to go better, whether you're a first-time buyer or an "old pro."





Watch "Today's Manufactured Home" Video
Learn More About New Purchases, Refinancing, or Debt Consolidation
Request More Information

Our professional, friendly and informed loan specialists are ready to discuss your financing options.  
Give us a call at (800) 238-9202 or complete the short request form below and we'll be in touch with you right away
.

Financial Services Unlimited, Inc. is an Equal Housing Lender. NMLS #3242

Mobile Home Loan Request: 

Find current rates on mobile home financing programs by completing the form below. If you have experienced bankruptcy, foreclosure, repossession, charge-off or judgments within the last 5 years, or if your credit score is below 650, please visit our 
credit repair
 section before applying. Call
(800) 238-9202
for more info.


We Offer Low Rate Mobile Home Insurance From Top Providers
Learn More About Mobile Home Insurance & Get A Free Quote. We make it easy to get a quote and sign up for a new policy.
"Your company was very attentive to our situation. I would recommend your services to anyone wanting to purchase a mobile or mfg. home."

"I was a little hesitant at first going on-line, but your company performed flawlessly. Thanks for all of your staff's professionalism provided with my "in-park" mfg. home loan."

"You're the Bomb! Brenda, you did a fantastic job on my manufactured home refinance. We appreciate all of your hard work."

"Many thanks for helping us with securing our "in-park" mobile home loan and insurance. Your company was very professional and closed our loan very quickly."

"Many thanks for helping us with our "in-park" mobile home loan and insurance. Your company was very, professional, did exactly what you promised and closed our loan quickly."

"Not only were we up the creek without a paddle, we had a hole in our canoe! Thanks so much Bruce! Without you, we'd have been sunk."